Customers & References
Valiryo Customers & References Hospitality

Hilton Hotels & Resorts
" From my point of view Valiryo is a producto with a great future in spa and boutique type of hotels -luxury where the guest is willing to take the time to relax with drying and indulge in a feeling of relaxation and comfort. It can also be a valid alternative in premium romos of city hotels. "
- Iñigo Arruti, Hilton Madrid Airport Director
Madrid - Spain
Tres Reyes Hotel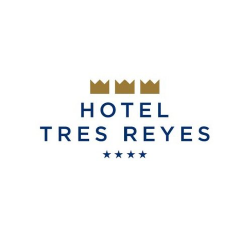 " Valiryo has added value and differentiation to our suites. It is one commodity more. Our costumers enjoy a relaxing experience after having a shower. "
- Victor Sánchez, Tres Reyes Hotel Director
Pamplona - Spain
Paradise Park Hotel
" I would like to express our appreciation for the excellent results that we are getting from the body dryer installation. We have observed a considerable energy saving, as well as the complete satisfaction of our customers. Congratulations on the product. "
- Bruno Correa, Paradise Hotel Director
Santa Cruz de Tenerife - Spain
Valiryo Customers & References Rehabilitation & Clinics

Wicker Kliniken - Hoher Meissner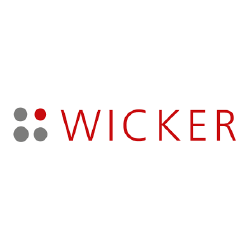 " Statement. "
- Prof. Dr. , Chief Medical Officer Hoher Meissner
Germany - Bad Soden Allendorf
Schön Kliniken
" Statement. "
- Dr. Chefarzt, Schön Klinik Hambrug Eilbek
Germany - Hamburg Eilbek
Dr. Becker Rhein-Sieg Klinik
" Der Valiryo Ganzkörperfön ist hervorragend für unsere Patienten mit Bewegungseinschränkungen oder körperlichen Behinderungen geeignet. Es erleichtert den Klinikalltag sowohl für die Patienten als auch das Pflegepersonal erheblich. "
- Prof. Dr. Klaus M. Peters Chief Medical Officer, Dr. Becker Rhein-Sieg Clinic
Germany - Nümbrecht
Smart Living & Health Center e.V
"Würdevoll und selbstbestimmt in den eigenen vier Wänden leben. SLHC-Geschäftsführer Christian Gräff: "Mit dem Haus der Zukunft ist ein einzigartiger Ort in Deutschland entstanden, an dem Beratungsangebote für ein selbstbestimmtes Leben mit Lösungen für den Alltag in den eigenen vier Wänden kombiniert werden können. Die Produkte, die das Leben auch in Zukunft einfacher machen, wollen wir hier gemeinsam mit Unternehmen weiterentwickeln. Ein sehr gutes Beispiel hierfür ist der Valiryo Body Dryer, der das Trocknen nicht nur bei Mobilitätseinschränkungen einfacher und effizienter macht." "
- Christian Gräff, Managing Director
Germany - Berlin
GGT Deutsche Gesellschaft für Gerontotechnik
" Insbesondere die vielseitigen und zudem generationenübergreifenden Anwendungsmöglichkeiten von "Komfort für Alle" bis zur Pflegesituation haben uns davon überzeugt, diese innovative Produktlösung der Körpertrocknung in unserem Ausstellungszentrum einem breiten Fach- sowie Endpublikum vorzustellen. "
- RAin Martina Koepp, Managing Director
Germany - Iserlohn
Valiryo Customers & References Wellness & Sports

Just Fit - Fitness Center
" Die Installation ist wirklich einfach. Mich hat das Argument "kein Nachschwitzen - nach dem Duschen und vorherigem WorkOut" überzeugt. Darüber hinaus ist eine Trocknung mit dem Valiryo entspannend und für den Studiobesucher sehr angenehm. "
- Frank Böhme, Managing Director Just Fit
Germany - Köln
Body On - Pamplona Spain
" Die Installation ist sehr einfach und schnell erledigt. Die Lufttrocknung ist äusserst angenehm und fühlt sich gut an. Es steigert ihr Wohlbefinden nach dem Sport. "
- Yuri Biart, General Manager Body On
Spain - Pamplona
Body On - Pamplona Spain
" The installation is very easy, and it can provide a very pleasant feeling for the customer. It increases their well-being after doing sport. "
- Yuri Biart, General Manager Body On
Spain - Pamplona